Services for Datacenter and Cloud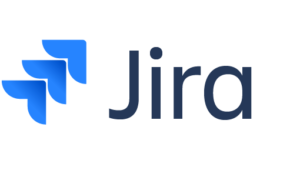 We provide a comprehensive range of services for JIRA, one of the most reliable and versatile issue and project tracking systems. Our experienced professionals are proficient in JIRA Cloud, Server, and Data Center editions. We ensure you can maximize your JIRA application's potential to enhance your project management process, whether you're a startup or a large enterprise.
Here's an overview of what we offer:
JIRA Training
Our JIRA training course covers everything from the basics to advanced features. We'll teach your team how to track issues and projects, design workflows, integrate with other tools, and more. The course is designed to equip your team with the skills they need to leverage JIRA to its full potential.
All our training programs can be customized to meet your team's specific needs and existing knowledge level. We combine theoretical knowledge with practical exercises to ensure a hands-on learning experience. Reach out to us to learn more about how we can help your team master Atlassian tools.
JIRA Administration and Maintenance
Our services include JIRA setup, configuration, and maintenance across different platforms – Cloud, Server, and Data Center. We perform regular health checks, security updates, and optimizations to keep your system performing at its best.
Integration and Functions Development
Our team can integrate JIRA with numerous other systems using APIs. We also specialize in custom functions development, offering tailored solutions to meet your specific business needs.
Single Sign-On (SSO) Configuration
We can configure SSO for your JIRA application, which streamlines your team's access across multiple services. It enhances security while improving user convenience.
Advanced Automation for JIRA Scripting
We can set up complex automations to simplify your workflow. Our scripting services will automate routine tasks, leaving your team free to
focus on what matters most – delivering quality work.
Dashboard Design
We design intuitive, user-friendly dashboards that provide a comprehensive view of your projects at a glance. Our dashboards are customizable, ensuring you get the data you need when you need it.
Data Import
Our team can help you with all aspects of data import to your JIRA system, ensuring a smooth transition with minimal downtime.
Advanced Workflow Design
Our experts can design and implement advanced workflows in JIRA to streamline your project management process. We can customize workflows to suit your organization's specific needs.
Tempo Configuration and Integration
We can help you set up and integrate Tempo, a leading time-tracking and reporting solution, with JIRA. This allows for efficient time management and accurate billing.
BigPicture Integration
Our services include the integration of BigPicture, a popular project management and team collaboration tool, with your JIRA system.
Slack Integration
We can integrate Slack with your JIRA application, enabling your team to collaborate more efficiently. This integration will help you keep all your project communications in one place.
GIT / BitBucket Integration
Our team can integrate JIRA with Git or BitBucket, allowing you to seamlessly manage your codebase alongside your projects.
Exalate Integration
We can set up Exalate for you, an advanced issue synchronization tool that connects different issue trackers, enabling cross-company issue collaboration.
Issue Templates
We provide custom issue templates to streamline your team's workflow, reduce errors, and ensure consistency across your projects.
Knowledge of Many Other Plugins
Our team is proficient with many JIRA plugins and can recommend and implement the right ones to enhance your team's productivity and effectiveness.
---
For more information or to discuss your specific needs, please don't hesitate to get in touch with us. We are dedicated to helping you make the most of your JIRA system, improving your project management and enhancing your team's productivity.