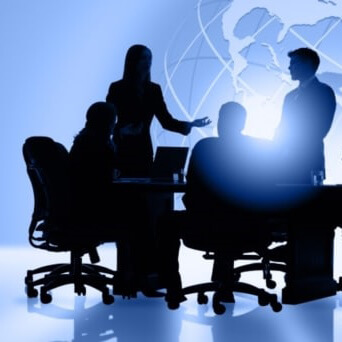 Empower Your Business with On-Demand HR and Legal Expertise Across the EU
Navigating the multifaceted world of HR and employment law is crucial for any business, be it a budding startup or an established enterprise. Now, with our on-demand HR services and specialized contract & employment law expertise, you can seamlessly manoeuvre through the complexities of the European Union's diverse legal landscape. Our services are tailored to cater to the unique HR and legal challenges businesses face across different EU jurisdictions.
Streamline Your Hiring & Termination Processes:
Our specialists offer expert guidance on recruitment, ensuring you attract and retain top-tier talent while adhering to regional regulations. Simultaneously, our disciplinary management ensures that any necessary terminations are executed legally and ethically, safeguarding your company's reputation and integrity.
Efficient Dispute Resolution:
Conflicts are an inevitable part of business. But with our adept dispute resolution services, you can tackle these challenges head-on. We aim for swift, effective resolutions, minimizing disruptions and maintaining workplace harmony.
Adaptable Engagement Models:
Whether you need interim cover during transitions, part-time expertise, or ad-hoc assistance during unexpected challenges, our flexible service models ensure you have the right expertise at the right time. This adaptability not only ensures cost-effectiveness but also equips you with specialized expertise precisely when you need it.
In-Depth Contract Insights:
Dive deep into contract intricacies with our seasoned legal professionals. From drafting to reviewing, from negotiation to enforcement, our team ensures that every agreement upholds your company's best interests, all while aligning with EU-wide and regional mandates.
Holistic HR Services:
Beyond hiring and firing, our HR services encompass a wide range of needs, including talent management, employee relations, benefits administration, and compliance with EU labor standards. Our on-demand approach ensures that your HR processes remain robust, agile, and compliant.
With our on-demand HR and legal services, empower your business to operate confidently, efficiently, and legally across the European Union. Regardless of where you're situated or how established your company is, our team is primed to offer tailored solutions that drive growth, ensure compliance, and foster a harmonious work environment.