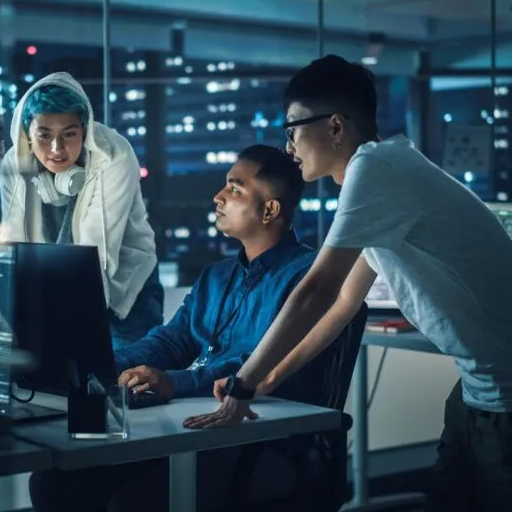 Flexible Expertise with Custom Teams: Tailor-Made Talent to Propel Your Business Forward
In today's agile business landscape, a one-size-fits-all approach to team building is a thing of the past. Introducing our unique "Custom Teams" service, where innovation meets flexibility. Tailor your team with handpicked professionals spanning leadership, HR, legal, database management, development, DevOps, and beyond, ensuring you have the precise expertise you require at any given time.
Pick, Mix, and Evolve:
Assemble a powerhouse of skills, curating talent specifically aligned with your immediate objectives. Our diverse portfolio of experts is available on a part-time basis, letting you maximize efficiency without compromising on quality. As your objectives shift, so can your team layout. Expand, scale down, or realign roles with the ever-evolving demands of your business, all on a seamless contract basis.
Beyond Temporary – A Pathway to Permanent:
With our Custom Teams, you don't just get temporary talent. You get a chance to 'test the waters'. As your project progresses, any team member can transition from a contractual role to become a permanent fixture in your organization, subject to mutual agreement with the prospective employee. For startups, this translates into a golden opportunity: the assurance of hiring tried and tested professionals. Experience firsthand their skills, work ethic, and cultural fit before making a long-term commitment. This greatly reduces the hiring risk, providing a reliable foundation for your burgeoning business.
A Cohesive Blend for Every Need:
Whether you're developing a new software solution, overhauling your HR processes, or navigating complex legal waters, our Custom Teams are equipped to offer holistic solutions. From the strategic direction of leadership professionals to the intricate knowledge of DevOps experts, combine disciplines to create a cohesive unit that works in unison for your success.
Choose our Custom Teams and pivot with precision, adapt with agility, and grow with confidence. Shape your success story with the perfect blend of expertise, flexibility, and foresight.