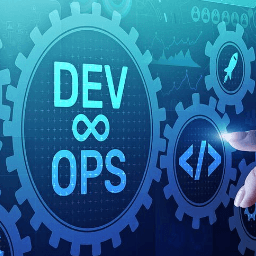 Operational Brilliance with DevOps & IT Operations: Streamlining Innovation and Infrastructure
The digital realm's accelerating pace requires not just invention, but a seamless blend of development and operations. With our expert DevOps and IT operations support, elevate the way you conceive, deploy, and manage solutions. Unlock a symphony of efficiency, reliability, and innovation that empowers your business to stay agile and competitive.
DevOps Dynamism:
The modern development cycle is a dance of continuous integration, delivery, and deployment. Our DevOps expertise ensures that this dance is both elegant and efficient. Through automated pipelines, streamlined code releases, and robust testing protocols, we guarantee that your software solutions are market-ready at an exhilarating pace, without compromising on quality.
IT Operations Excellence:
The backbone of any thriving organization is its IT infrastructure. With our seasoned IT operations team at your helm, enjoy the tranquility of knowing that your networks, servers, and systems are optimized, secure, and resilient. From proactive monitoring to rapid incident response, we ensure your IT foundation is not just sturdy but also future-proof.
Unified Vision, Singular Excellence:
Merging DevOps with IT operations creates a cohesive force that amplifies performance. By fostering collaboration between development and operations teams, we ensure a holistic lifecycle for your software—from its first line of code to its real-time performance metrics.
Strategic Insight, Tactical Mastery:
Beyond the day-to-day, our expertise extends to strategic guidance. Through comprehensive audits, capacity planning, and scalability assessments, we aid in sculpting an IT roadmap that aligns with your business goals, ensuring you're prepared for both today's challenges and tomorrow's opportunities.
Step into the future with DevOps and IT operations that aren't just efficient but exemplary. With us by your side, transform the way you envision, execute, and excel in the digital domain. Elevate your operations, and with it, the very trajectory of your success.